Written by Nasir Abbas
Background
The Health Insurance Portability and Accountability Act of 1996 (HIPAA) is pretty ancient. It passed through Congress in 1996, but the first regulation didn't come out until 2003. The federal law established mandates the security and protection of sensitive patient information: protected health information (PHI) and personally identifiable information (PII). Two separate regulations cover how to keep this info private and secured.
Hardware
We've published several blogs in the past discussing appropriate disposal of physical information and the risks associate with carelessness. Now let's look at the electronic side of HIPAA. According to Joseph Mutlu, former Executive Vice President of Information Technology at SCG Health, two of the most often overlooked security safeguards pertain to inventory management. "Currently we are utilizing more and more removable storage options. These devices are easily lost and/or stolen, so it is wise to always keep a running inventory of these devices if they contain any sensitive information" observed Mutlu. The second issue is related to the systems themselves. "CPU cases contain the hard drive to your computer and can/should be locked. Anyone with the technical skills and know-how can effortlessly remove the hard drive in a matter of seconds, without the use of any tools." If computers are left unattended, especially with distracted staff, one could slip out the hard drive and easily go weeks – maybe even months – undetected. By the time anyone realizes what has happened, whatever information was being stored on that hard drive would have been long gone.

Though these tips are highly beneficial and interesting, there are two procedures that should be followed to a T if you wish to protect yourself and your practice as best as possible. These two steps, if taken appropriately, make sure that even if your device is stolen or lost, your information remains hidden. Those measures are encryption and deletion.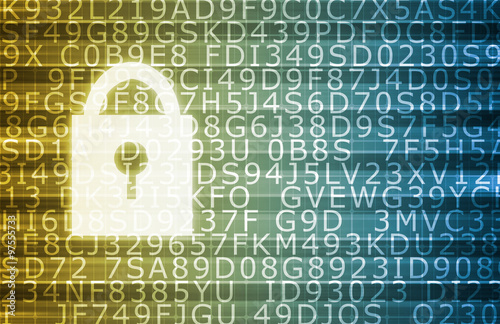 With that being said, it is unfortunate that the protocols that most businesses are improperly executing are encryption and deletion. Encryption is the scrambling of data files, only legible to those with the decryption key. This ensures that if sensitive information were to fall into the wrong hands, said information would still be protected. "Always make sure that when sending encrypted files via email that you send two separate emails – one with the encrypted file and another with the key. Doing so protects you and the recipient in the case that one email was to be intercepted, it would be useless without the other," says SCG Health CEO Jennifer Searfoss.

Deletion refers to the APPROPRIATE removal of information from networks and devices. Believe it or not, there is more to deletion than just emptying the recycling bin. If that is your method of electronic disposal, you are in dangerous territory. The truth is that information is still there and is far from gone. Anyone with the time and patience can retrieve that information. Just by simply Google searching "retrieving deleted information," you will find numerous sites containing step-by-step instructions on how to do just that.

So, what can one do to make sure they are protecting themselves from all sides?
Steps to Take
Firstly, make sure you are familiar with your state's regulations on the retention of medical records. The HIPAA Security Rule states that clinicians must keep any documents containing PHI for six years from the creation date or last known use date, whichever is later Again, double check with your specific state as the laws from state to state are different

Make sure you perfect your encryption protocols. Encryption is your first layer of defense and should not be taken lightly. Make sure files are correctly coded, and make sure to always send two emails (the encrypted file and the decoder key). Deletion is the next layer of defense, but is still extremely important and should always be performed to the highest level of completion. To completely and appropriately destroy data files, disks must either be magnetically wiped or completely reformatted and rewritten (minimum of three times through). Companies, such as Dell, offer destruction services, but you must always make sure they are HIPAA compliant before taking any action.

Overall, HIPAA violations can be avoided with a little training, education, attention and discipline. There are plenty of ways to protect your electronic information, but by following the procedures mentioned in this article, you will undoubtedly be on the right path to being HIPAA compliant.
Resources
Retention Laws Infographic